Paperless Bookkeeping Services
Looking after your books so you can look after your customers
At Positive Accounting, simply looking after the books isn't enough. We know that Bookkeeping is an integral part of measuring your business's success. When you keep track of income, expenses, banks and other accounts, you can make informed decisions in an efficient and cost effective manner. If you are anywhere, we can help you facilitate this process.
Bookkeeping at Positive Accounting offers:
Paperless Bookkeeping
Going paperless is scary for any business. Understanding the compliance with paperless bookkeeping is our specialty. Our mission is to move all businesses into an environmentally friendly, paperless model. We have the know-how and expertise to help your company achieve this goal.
Bookkeeping services are essential for any business, regardless of its size and industry. It is the process of keeping track of financial transactions, recording them accurately, and organizing them in a systematic manner. This is necessary to help business owners monitor their financial health, make informed decisions, and comply with tax regulations. If you are a business owner, it is important to understand the benefits of bookkeeping services and how they can help your business grow.
One of the primary benefits of bookkeeping services is that it helps you stay on top of your finances. By keeping accurate records of all financial transactions, at Positive Accounting we will provide you with up-to-date financial statements, which help you see how your business is performing. This information is crucial in making informed decisions about future investments, business strategies, and growth opportunities.
Another benefit of our bookkeeping services is that it helps you save time and reduce stress. As a business owner, your time is precious, and you have a lot of responsibilities to manage. By outsourcing your bookkeeping to Positive Accounting, you can focus on other important aspects of your business, such as customer service, marketing, and product development. This can help you reduce stress and ensure that your business runs smoothly. We can help set up payment processing systems with multi layer approvals to help you combat fraud and save time and money with immediate control over who and what is being paid. All at the click of a button.
Bookkeeping services can also help you save money. By having accurate financial records, you can identify areas where you may be overspending or where you can reduce expenses. This can help you make informed decisions about cost-cutting measures and improve your bottom line.
In addition to these benefits, Positive Accounting can help you stay compliant with tax regulations. Tax laws can be complex, and it is essential to ensure that you are following them accurately. Bookkeeping services can help you stay up-to-date with tax laws and ensure that you are filing your taxes correctly and on time.
When choosing a bookkeeping service, it is important to look for a company with experience and expertise. They should also use modern accounting software and technology to ensure accuracy and efficiency.
Bookkeeping services are essential for any business that wants to grow and succeed. By outsourcing your bookkeeping to Positive Accounting, you can save time, reduce stress, and stay on top of your finances. We can help you make informed decisions, save money, and comply with tax regulations. If you are looking for a reliable bookkeeping service, be sure to choose Positive Accounting.
---
Certified Bookkeepers
We ensure that all our bookkeepers undergo rigorous training to maintain the highest standards as Certified QuickBooks Proadvisors or Xero trained Bookkeepers.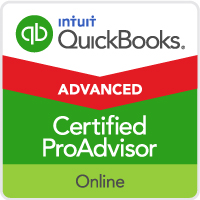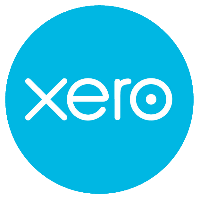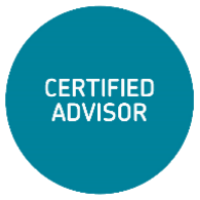 ---
Review by Accountants
Our bookkeepers are trained and supervised by accountants. This ensures that the highest standards are maintained to provide you with a greater quality of service.
---
Positive Accounting understands that looking after the books isn't an easy task unless you have been trained do it. Whether you want us to take care of the bookkeeping for you or want us to train you how to do it, we can help.
Our professional bookkeeping services include:
Invoicing
Accounts Payable
Accounts Receivable
Payroll Processing
Payment Processing of all your Bills
Bank Reconciliations
HST filing
Monthly and Quarterly Reports
Financial Statement Preparation
CRA Liason
Chances are you didn't start your business to fill out paperwork and do a bunch of bookkeeping. Let Positive Accounting take care of the numbers so you can get back to focusing on your company. Contact us today.
Experts you can trust, advice you can rely on and results that matter.
That's Positive Accounting!